There I was, sitting in the parking lot of a local grocery store, when I see this gentleman walk in my direction, and I, being my pious self, looked away as I assumed he would ask for money. I'm sure none of my readers have done that before. I was so shocked by what happened next. I hear this foul mouth individual shout an expletive at me that I hadn't heard in a while.
In my Americanized Christian mind, I was being persecuted. I thought how dare you speak to me like that? I'm a Christian, don't you see my cross on the back of my minivan?
Okay, I dramatized that last part, but I want to point out something that I have forgotten, although something tells me that I'm not alone. This world is not a Christian world. In fact, there are really lost souls in this world, looking for something, and needing Jesus to save them.
I posted this poll on twitter for those who work in full time ministry: Have you ever fallen into the trap of forgetting the lost? 50% said yes, while 40% said no, and 10% were not sure. I appreciate the 50% because I'm not alone in this, and I'm not saying anything against those who work in full time ministry. But it is entirely too easy to get so caught up in working for the Lord that we don't actually go out and proclaim the Good news of the Kingdom to those who truly need it.
 And he said to them, "Go into all the world and proclaim the gospel to the whole creation. Whoever believes and is baptized will be saved, but whoever does not believe will be condemned.

-Mark 16:15-16 ESV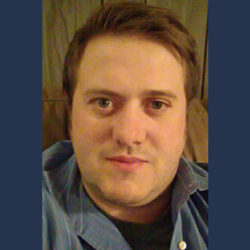 Latest posts by Aaron Jeffries
(see all)