If you've spent even a little time watching the news on television or looking over the headlines of your magazine—or even found yourself waiting in a long line of Christmas shoppers, you've probably asked yourself, "Why is it so difficult for someone to be kind?" Or worse, "I wish I had been kinder."
Jesus was born into a "troubled and turbulent world"—not a kind world. Long before his birth, the prophet Isaiah said, "The people that walked in darkness have seen a great light: they that dwell in the land of the shadow of death, upon them has the light shined." Think about these phrases—"walked in darkness" and "the land in the shadow of death." Both of them give us insight into the arrival of Jesus on the scene, of his birth into a "turbulent and troubled world."
I love what the apostle Paul writes in Ephesians 2, "But because of his great love for us, God, who is rich in mercy, made us alive with Christ even when we were dead in transgressions—it is by grace you have been saved. And God raised us up with Christ and seated us with him in the heavenly realms in Christ Jesus, in order that in the coming ages he might show the incomparable riches of his grace, expressed in his kindness to us in Christ Jesus."
Jesus, the Light of the world, pierced the darkness, not only to give us temporary hope, but through his kindness toward us—his death and resurrection, we are escorted into abundant, eternal life in the presence of the living God.
Since we have been given this tremendous gift from God and actively participate in his favor toward us (and know what it feels like to experience it), our lives should exhibit kindness.
Yes, being "kind" is often seen as a sign of weakness or being a "sucker." But besides being theologically sound advice, kindness is linked to being happy and contented. In their article, "Why Random Acts of Kindness Matter to Your Wellbeing," writers Shoba Sreenivasan and Linda E. Weinberger state:
"Researcher Barbara Fredrickson had an interesting viewpoint—that kindness, specifically loving kindness, moved one out of the selfish realm. Stated differently, it took one off the hedonic treadmill. Compassion and kindness also reduce stress, boost our immune systems, and help reduce negative emotions such as anger, anxiety, and depression."
One last thing on kindness, it can be cost-free, but priceless. A smile, an encouraging word, a prayer, a burden shared, or a gift given—all these little, random acts can make a big difference. So through the next ten days, I encourage you to practice the gift of kindness and share with us what you did and how it helped someone in need this Christmas.
"The Lord hath appeared of old unto me, saying, Yea, I have loved thee with an everlasting love: therefore with lovingkindness have I drawn thee." (KJV) -Jeremiah 31:3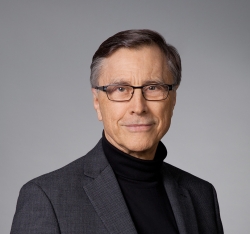 Latest posts by John I. Snyder
(see all)