"So this is Christmas
And what have you done,
Another year over
And a new one just begun…"
(Happy Xmas (War is Over), John Lennon & Yoko Ono, 1971)
I usually prefer the old standards when it comes to Christmas music, but Lennon's haunting version of this song seems to catch the essence of the sentimental habit of casting an eye over the past year during the yuletide season. In doing so, we can't help but look even further back to the years before. Neither can we help but wonder about the future.
One of my favorite Christmas movies is the 1947 classic The Bishop's Wife, starring Cary Grant, Loretta Young, David Niven, and Monty Woolley. In one scene, Loretta Young's character, Julia Brougham, runs into old Professor Wutheridge, played by Woolley, who is buying a small Christmas tree in a florist shop. Julia is surprised that the professor is making the purchase and says, "I thought you had no religion." He responds, "That's true, my dear, but I like to have a Christmas tree because it reminds me of my childhood. I feel, for some reason, that this is a good time of year for looking backwards." His observation was undoubtedly more poignant to the original audiences who were just coming out of World War II. Aside from the reminder that apparent atheists have always wrestled with the Christmas spirit, it reflects an emotional response most of us experience during the holidays…to one degree or another.
Of course, memories are both joyful and melancholy…sometimes at the same moment. I have particular memories of my childhood and my family, most of which are good. In bringing those things back to the forefront of my consciousness, I can't help but mourn those I have lost. At my age, I also have the memories of my children as they were growing up. Again, they are happy ones, but I can't help but lament that those are times gone that can never be replayed. My boys are now grown men, with all the responsibilities and stresses that accompany adulthood. Among the many truisms my mother shared with me, none is truer than the fact that you never stop worrying about your children. Now, I have grandchildren…all the more to celebrate and fret over!
I read about a study that was done in 2002 by Tim Kasser and Kennon Sheldon of Knox University (Illinois) entitled "What makes for a Merry Christmas?" In short, they concluded that activities involving family, religion, and tradition provided more satisfaction and happiness than those indulging the more materialistic aspects of the holiday. The social and sentimental elements meant more to people than giving and getting gifts. It seems there is more to be gained from the love of intimate relationships over the years than a Rolex or string of pearls. Maybe there's hope for us, yet.
Can we not validate Kasser's and Sheldon's finding in our own experiences? The reputation this time of year holds with most people would say, "Yes!" Despite the overwhelming efforts on the part of retailers and marketers to capitalize on our materialistic culture, their bottom line wouldn't be so bright if it wasn't for the sentimental value we give to the Christmas season. It would appear that the heart of this last month of the year is still held by a baby born to fearful parents in an obscure corner of the world over 2000 years ago:
"In the same region there were some shepherds staying out in the fields and keeping watch over their flock by night. And an angel of the Lord suddenly stood before them, and the glory of the Lord shone around them; and they were terribly frightened. But the angel said to them, 'Do not be afraid; for behold, I bring you good news of great joy which will be for all the people; for today in the city of David there has been born for you a Savior, who is Christ the Lord. This will be a sign for you: you will find a baby wrapped in cloths and lying in a manger.' And suddenly there appeared with the angel a multitude of the heavenly host praising God and saying,
'Glory to God in the highest,
And on earth peace among men with whom He is pleased.'" (Luke 2:8-14)
Have a Merry Christmas…if nothing else, it beats the alternative.
Photo credit: Samuel Goldwyn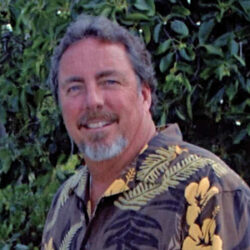 Latest posts by Michael Kelly
(see all)