Often times individuals will write metaphorically. The term "unlocking doors" can hold a myriad of meanings. Today, however, I want to write about unlocking doors, literally.
Momma has mid-stage Alzheimer's. Her disease is progressing, and this progression is advancing her dementia. She cannot remember things from one minute to the next. She will ask the same question repeatedly. As her caregivers, we understand her limitations, and we love her through the situations of life.
Recently, Momma had an new issue. Momma lives in an assisted living and she carries the key to her apartment on a bracelet she wears. This has been her method of keeping track of her key for over six years. One particular Sunday morning, my younger sister, Verona, was helping Momma prepare to attend church. When they left Momma's apartment to go to the dining room, the return trip was startling for Verona. Momma could not get her key in the door. She tried, repeatedly, but the ability to discern the way the key should be turned, or how to maneuver the key, became a problem. Verona helped, and the issue was resolved. After church, the problem occurred again. Even though we understand Dementia and Alzheimer's, even though we expect to see a decline, even though we smile throughout the changes we see, our hearts hurt when we experience Momma's abilities change. We want nothing more than to keep her at the level she is today, but, outside of a miracle from God, Momma will continue to decline. As a family, we will continue to love her…no matter what.
If you are experiencing the challenging journey of Dementia, let Senior Life Journeys make the traveling easier. You can read more about us on our website – www.seniorlifejourneys.com, or call us at 803-984-9875 – [email protected]
Hope that gives you Something to Ponder.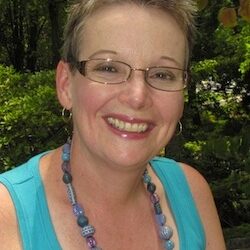 Latest posts by Carol Howell
(see all)