I am a woman of faith. I proudly announce this, and I lean on this faith for all of my life. My journey with Momma, as we discover the many facets of Alzheimer's type dementia, has been made lighter and easier because of this faith. Whether your faith is of utmost importance or not, I hope you will read on.
I recently pondered a statement in my church bulletin. The Scripture was Psalm 103:1,
Bless the Lord, O my soul.
So it is my duty to bless the Lord. We often want the Lord to bless us, but thinking of us blessing him may offer a new perspective on life. What caught my attention, however, was this from Charles Spurgeon in Treasury of David,
Let your memory bless Him by not forgetting any of His benefits.
This idea of my memory blessing God by remembering his benefits made me think of my friends in the late stages of their memory-robbing disease. If you ask these folks, "For what are you thankful on this great day?" they will always have an answer. These same folks may not have a clue what they had for breakfast, where the bathroom is located, or much about their past, but they have an understanding of being thankful and aware of God's benefits.
Can the same be said of you and me?
Do we remember his benefits?
I'm going to take a clue from my friends with dementia and make those thoughts foremost in my day.
Hope that gives you Something To Ponder.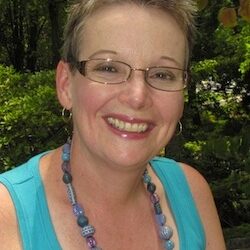 Latest posts by Carol Howell
(see all)