How blessed is the man
who does not walk in the counsel of the wicked,
nor stand in the path of sinners,
nor sit in the seat of scoffers!
But his delight is in the law of the Lord,
and in his law he meditates day and night.
He will be like a tree
firmly planted by streams of water,
which yields its fruit in its season
and its leaf does not wither;
and in whatever he does, he prospers.
-Psalm 1:1-3
Blessings to you!
This is a piece I wrote as guest author for www.tworoses.org, I pray it helps you through your day.
We all know what it looks like to be holy. Nobody has to tell us to help an elderly person across the street is a good deed. God has written the law on our hearts to the point that even atheist's know what is "moral." Our society even has cliché sayings that reflect this holy Psalm, "Birds of a feather, flock together," and "You are the company you keep."
No one can deny that our walk as Christians or people in general is important. These holy words sound very similar to Matthew 5:1-11. As you continue to read Matthew 5, you'll run into Matthew 5:48—God's holy standard. Like a brick wall, these great, beautiful instructions turn into a weight we cannot lift. I cannot help but think about the last 24 hours of my day—listening to co-workers' dirty jokes, people mocking others for applying biblical principles in their household, and participating in gossip around the water cooler.
And then I mediate on the final verses of Psalm 1:
The wicked are not so,
But they are like chaff which the wind drives away.
Therefore the wicked will not stand in the judgment,
Nor sinners in the assembly of the righteous.
For the Lord knows the way of the righteous,
But the way of the wicked will perish."
-Psalm 1:4-6
What Am I to Do?
God's law is in my heart. I know what I should do, but do not do it; I know what I should not do, and yet I do it! Who can save me from this life of sin. It's too much for me, but not too much for HIM! Even my good deeds are drenched with sin (Is. 64:6). But I have been washed, and counted as righteous; not by my deeds but his (Phil. 3:9).
Rest in Christ!
Our righteousness is found in him. We are able to delight in the Law because of Christ. He did not come to abolish the law, but to fulfill it, and that is what he did! We can now delight in the law horizontally to our neighbor, because Christ has fulfilled God's perfect requirement. The Holy Spirit is working on you, me, and all believers making us Christ-like (Rom. 8:29). And the good that he starts, he will complete. We are not alone. Christ redeemed us and God is working on us to enable us to walk in his statues. Things that I had not perceived as sin, I do now do because of the gift of Holy Spirit—he convicts and molds me of. None is righteous, not one. But in Christ, Psalm 1 is a reality for us.
Grace, peace, and mercy to you!
Photo By Rose Braverman via Flickr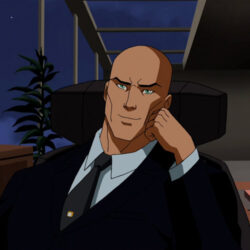 Latest posts by Lex Lutheran
(see all)