Apart from the Gospel, what does the church really have to offer? After a few critiques of evangelicalism's lack of Gospel focus, it seemed time to clarify what focusing on the Gospel should look like in the context of our churches. How do we center our lives and ministries on the Good News? Let's consider the truth of the Gospel and a few principles to help make it the focal point.
What is this Good News?
We are each sinners who have transgressed the law and fallen short of God's glory (Romans 3:23). The penalty for that transgression is death; however, there is a remedy (Romans 6:23). Apart from any works on our part and solely through faith in Christ's finished atoning work on the cross, we can be saved (Ephesians 2:8-9). Because Christ rose victorious over death in resurrection power, we too are raised because of our union with him. That union with Christ means there is now no condemnation for those whose faith rests in him (Romans 8:1).
A Particular Pronouncement
This good news is not an abstract concept that ministers discuss and dissect as merely a theological philosophy. It is a particular pronouncement to a specific group of people gathered who need forgiveness through Christ. Our ears need to hear that Jesus went to the cross because of our sins. Our minds need to wrestle with the reality of Christ raised on the third day. Our hearts need to be confronted with the futility of our supposed righteousness, and our souls need tangible peace and hope offered as we assemble in the name of Christ.
Consistent Proclamation
Every week, ministers of the gospel must proclaim the good news of forgiveness through Christ. Such repetition doesn't mean that the pastor preaches the same sermon each week. It means that the pastor must do the hard work of digging out the Christo-centric aspects of a passage. Absolution through Christ is not something we need to hear externally only at the time of conversion. Saints and sinners alike need to be confronted with the truths that they have failed to keep the law, are incapable of keeping the law, and that salvation is outside themselves and in Christ. We need to hear it over and over because we default back to our works-obsessed mentalities over and over.
Gospel Saturation
You can tell when the Gospel grips a church. The songs, liturgy, sermons, confessions, lessons, curricula, prayers, and sacraments are all neon signs pointing away from ourselves and to Christ. St. Patrick's prayer gives us an excellent test of where our focus lies.
Christ with me, Christ before me,

Christ behind me,

Christ in me, Christ beneath me,

Christ above me,

Christ on my right, Christ on my left,

Christ when I lie down, Christ when I sit,

Christ when I stand,

Christ in the heart of everyone who thinks of me,

Christ in the mouth of everyone who speaks of me,

Christ in every eye that sees me,

Christ in every ear that hears me.

ST. PATRICK
If the prayer were an indicator of our congregational life's focus, what would it say? Would it be Christ to the left and the right, or would it be one of a thousand other things? May Christ behind me, marketing before me, practicality to my left, and relevance to my right never be our spiritual orientation.
More Than a Word but Not Less
Being Gospel-focused is much more than seeing or hearing the word "Gospel" stated many times in a service. A pastor might say the word thirty to forty times in a sermon yet never proclaim the goodness of the good news for those gathered. The Gospel must be unpacked in all its offensive, substitutionary glory to a people in all their offended, sinful state. The Gospel is more than a word.
A quote often attributed to St. Francis of Assisi states, "preach the gospel always and if necessary use words." The sentiment of that thought is noble but dangerous. The Gospel must be proclaimed using words. We need to hear that salvation comes from outside ourselves or our efforts and be offered the absolution that comes from faith in Christ alone. We must also be exhorted to live and serve our neighbor in light of that good news, but it is the Good News itself that reshapes our hearts and minds to be so inclined. The Gospel is more than words, but it is not less.
May it be Christ on the lips of our preachers so that it's Christ in the ears of our congregants. May it be Christ as the theme of our songs and Christ as the center of our curricula and discussions. And may it be Christ crucified and raised on the third day for the forgiveness of our sins. Gospel focus means that the good news of Christ's saving work for sinners is the paradigm that guides every facet of ministry. Our souls need such a Gospel focus. Our churches need such a Gospel focus (Mark 8:31-38, Luke 24:25-27, and 1 Corinthians 2:1-5).
Photo by Daniel Tseng on Unsplash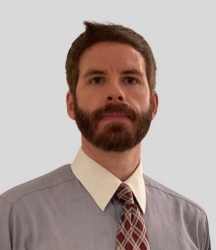 Latest posts by Chris Dunn
(see all)