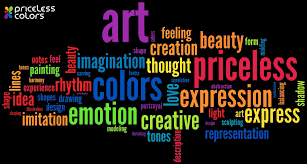 In this episode, we talk about our side hustles, wrap up the Formalism Series, and discuss our forthcoming series.
If you are into side jobs or side hustles businesses, then listen in and check out The Side Hustles show on your podcast catcher. You'll pick up some of the other people's tips and tricks on how to run and operate a successful side hustle.
We share our final thoughts on this last series on Formalism. Also, we answer some questions like: Why analyze art? Why we do what we do? Why did we take so much time talking about this series?
And, as a sneak peak into the future, we give a bit of a teaser on what we are covering next and what that will bring along with it.
Don't forget to get your own roll of FREE sample Gaffers Tape by using our link! Free Sample Roll of Gaffers Tape!
And if you enjoy the show share us with your social media peeps!
Don't forget to find Roy's Artwork here and support him:
***Share us with your friends on any social media platform so more people can hear how to think critically about what they consume with their minds, ears, and eyes!***
Ending Song: Hair Up – Justin Timberlake, Gwen Stefani & Ron Funches' Trolls (Original Motion Picture Soundtrack)
***Rate and review us on iTunes!***
Join the Art of Redemption Facebook Group
Check us out on Instagram
Tweet at us on Twitter
Find us, other podcasts, and blogs in The Theology Mix Network 
And email us with feed back or suggestions: [email protected]

Latest posts by Art of Redemption Podcast
(see all)
Ep 033.8: Jackie Hill Perry – Rap, Spoken Word, and Writing

- August 29, 2017

Ep 033.7 Michael Minkoff – Poetry, Music, Lyrics, and the Church

- August 22, 2017

Ep 033.6 Matthew Horne – Architecture, Drawing, and Photography

- August 15, 2017