Life is a gift of existence, opportunity, and intricate beauty. Life is precious. It is also complicated and painful. There are many questions that society asks about life. What is the purpose of life? When does it begin? What is its value? The answers are not simple, but this has more to do with being profound than complex.
Some current issues are in the realm of theory, but abortion doesn't deal with the hypothetical. It's a matter of life and death by the thousands today. Our society used to value life as precious and fight for the right to pursue autonomy. We've quickly shifted to valuing autonomy even at the expense of life. North Carolina's general assembly overrode Governor Cooper's veto on the abortion law, and it became a lightning rod for online discussion. The rhetoric in comments was tired, typical, and generally ignored the actual substance of the bill. The bill makes provisions for exceptions, allocates funds to support mothers and children, and increases access to contraceptives (Schoenbaum, Robertson, and Lavoie, 2023). Women's autonomy and access to healthcare were the most significant points of contention. Beyond the debate on women's choice, the ongoing care of babies and mothers, and exceptional cases, we must look square at the issue of life.
My personality is not divisive, but there is a clear dividing line on this issue. Are there nuances, gray areas, and harrowing scenarios to think through? Absolutely. Do most people argue from the periphery instead of the core of this issue? Unfortunately. Is abortion ultimately reduced to a choice between preserving life or extinguishing life? Yes. There is no biblically tenable position to approve of or ignore the stamping out of life. We can discuss working to provide for mothers, children, and families. We can examine the unthinkable cases that make up a slim fraction. But those must take place from a position of advocacy for life.
I'm still perplexed by the opposite perspective that vehemently opposes life and passionately advocates for choice that leads to death. Moreover, I'm grieved by those who support pro-choice in the name of God. Dean Sterling (2022) from Yale Divinity School stated, "There is no biblical basis for the ban on abortion." I read the dean's statement several times and thought his phrasing might be nuanced within the greater context. Instead, he intensifies his statement by distinguishing between a human being and a fetus as an application from Exodus 21:22-25. In fairness, he does call for ways to "promote life instead of political agendas" (Sterling, 2022).
Nonetheless, his biblical argumentation is weak and wicked. Perhaps he was unfamiliar with the general biblical narrative of children being a blessing (Psalm 127:3-5 and Luke 18:15-16). Maybe he missed the many verses pointing to life beginning and having purpose even before the womb (Psalm 22:10, Job 31:15, Jeremiah 1:5, and Psalm 139:13-16). It's possible to be so self-engrossed with sociological and cultural standing that you miss the undeniable truth staring you down.
In light of my home state's recent veto and override and the theologically absurd position articulated by those like Dean Sterling, I had to speak up. Life is worth the debate, although it is difficult for me to grasp how it is debatable.
References
Schoenbaum, H. S., Robertson, D., & Lavoie, D. (2023, May 17). Abortion after 12 weeks banned in North Carolina after GOP lawmakers override governor's veto. AP NEWS. https://apnews.com/article/abortion-veto-override-north-carolina-4282913637b499490494dd3e3cce3478
Sterling, G. E. (2022, June 24). Statement by Dean Sterling on today's Supreme Court decision. Yale Divinity School. Retrieved July 16, 2022, from https://divinity.yale.edu/news/statement-dean-sterling-todays-supreme-court-decision
Photo by israel palacio on Unsplash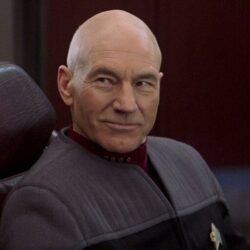 Latest posts by Calvinist Picard
(see all)