If something sounds too good to be true, it probably is. We've heard the line many times and likely believed it often. When God freely offered salvation through Christ with no hint of merit or works factored in, that line we've often believed resonates in our skeptical minds and hearts. Nonetheless, the unmatched goodness of the Good News stands and explodes like new wine in the old wineskins of our false preconceptions.
There are days when the goodness of the Gospel in all its offensive glory is so sweet that my soul leaps for joy at the mere thought of Christ's atoning work. Like a calf leaping from its stall, my spirit feels the freedom that comes with Christ. With the urgency and passion of the possessed boy's father, I can cry, "I believe; help my unbelief! (Mark 9:24)"
There are also days when the foolishness of my heart in all its stupefying wickedness is so foreboding that my soul feels crushed beneath the notion of God's judgment. I can sincerely say with Paul in Romans 7:24, "Wretched man that I am! Who will deliver me from this body of death?" Even in times of such questioning darkness, the answer remains, "Thanks be to God through Jesus Christ our Lord! (Romans 7:25)"
There are days when my mind's works-bent nature in all its insidious karma-like proclivity haunts me like a meritorious ghost. I can intellectually affirm and even revel in the good news of Christ crucified one moment, only to operate from a karmic perspective the next. It's so easy to trade a son's for an orphan's place before the Father. Paul reminds us, "For you did not receive the spirit of slavery to fall back into fear, but you have received the Spirit of adoption as sons, by whom we cry, "Abba! Father! (Romans 8:15)"
Paul proclaimed a faith so free and grace so strong that he had to answer the apparent objection of letting sin continue in us (Romans 6). We tend to hedge our bets on our efforts instead of leaning into the supernatural free work of the Spirit to do its turbulent work in our messy lives.
The Gospel does sound too good to be true, but that's because our fallen hearts and worldly minds default back to the antithesis of the kingdom of God. I remember listening to a radio program with Michael Card, and in the discussion, the host said that kingdom of God is upside down from this world. An older and wise pastor tenderly interjected that the kingdom of God was right-side up. It was a subtle but powerful distinction.
We've rightly proclaimed the Gospel when the religious ranks around us and the pharisaical posture within us shout that it's too good to be true. We've got it right when the good news sounds unbelievable except by faith.
–Photo by Tim Wildsmith on Unsplash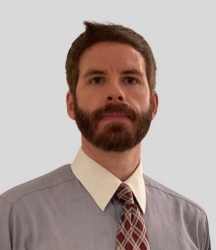 Latest posts by Chris Dunn
(see all)