Figuring out who you are can be difficult. Am I a goofball with a penchant for melancholy? Sometimes I feel like a Vulcan clown. Getting your head wrapped around your identity in Christ can be difficult as well. Am I a covenantal, skeptical continuationist, with Lutheran proclivities, or am I Christian? Am I an evangelical or a reformed protestant?
A Brief Background
For a long time, I was a Free Will Baptist. Then I was a Southern Baptist. I transitioned to attending a Presbyterian church before deciding to join a Lutheran congregation. I've become deeply convicted of several Lutheran theological beliefs yet still have some Baptist leanings. I attended a Baptist seminary, after all. That took place over twenty-five years.
As a middle and high school student in the Free Will Baptist denomination, I was convinced that fundamentalism was noble and celebrated the preaching and teaching that emphasized rigid morality. Toward my senior year in high school, I decided to go to Bible college, and I also started thinking for myself. My convictions began to shift, and little by little, so did my theological paradigm.
Although I served in a few Free Will Baptist churches as a part-time youth pastor, my soteriological views moved from an Arminian perspective to a Calvinistic one. I attended and served at a Southern Baptist Church for a few years and thought the Calvinistic wing of that denomination would be where I'd land. Despite multiple degrees from a Baptist seminary and serving in three different Baptist churches, I wasn't locked into that system of thought. Focusing on the Gospel became more pressing on my heart and mind.
When I consider the theological spectrum I've been a part of, I'm amazed at the differences in ecclesiology, eschatology, and soteriology. I've also come to understand that those theological differences bear themselves out in all kinds of ways. A nagging question remains: who am I?
Three Caveats
First, most denominations have elements that hold to orthodoxy and biblical authority and those that decry major tenets of orthodoxy and deny biblical authority. Southern Baptists have General Baptists, The Presbyterian Church in America has the PCUSA, and the Lutheran Church Missouri Synod has the ELCA. For the sake of this blog, I'm only speaking of the elements that affirm orthodoxy and biblical authority.
Second, even within denominations, there can be a spectrum of tertiary and sometimes secondary theological issues. Because some denominations have a big tent approach to their statements of faith, cessationists and continuationists, Calvinists and Arminians, and all of the eschatological views can be held within one denomination.
Third, tradition and hermeneutical approaches have a profound impact on how theological convictions are formed and practiced. One tends to see what they're looking for, which means our traditions color what we see in Scripture. The only way to mitigate that bias is to admit it and be aware of it as you engage the Bible.
Identity Crisis
It can be challenging to nail down my spiritual identity as someone who has had their theological framework expanded, refined, and refocused many times. For too long, I defined myself by denomination, despite the lack of clarity and the abundance of misconceptions that can bring.
My beliefs have changed over the years, and I've had to resist the urge to lash out at those I felt had misrepresented vital aspects of the faith. It was a recurring, periodic cage stage if you will. I have to remind myself that there are sincere believers in Christ in those camps, even if they are misguided on specific issues. It's also important to remember that as followers of Christ mature in their faith, their understanding and practice of the faith will change as well. So, we must be patient. That doesn't necessarily mean that other believers will grow into agreement with us, but we must give people room to mature.
Who I am is not my theological proclivities. Who I am is not the three or four-letter abbreviation of the denomination to which I belong. My identity is not wrapped up in the mode of baptism, the status of the spiritual gifts, or the timing of the eschaton. Those things are essential to consider and even to be convictional about once you've studied the Scripture; however, they aren't our defining characteristic.
Our Identity in Christ
I'd tend to describe myself as an amillennial who alternates between continuationism and cessationism. I'm not primarily a Baptist, Lutheran, or Presbyterian. However, while those things are essential, they are not the necessary, good portion (Luke 10:42). Chiefly, I'm a sinner whose faith is solely in Christ.
Is it overly simplistic to say that we should be identified in Christ and by the Gospel? Does Barna's research assign our spiritual identity, or does faith alone in the atoning work of Christ? What does it mean to be a child of God?
We are the salt of the earth, the light of the world, a chosen race, a royal priesthood, a holy nation, a people for his own possession, and ambassadors for Christ to use only a few biblical descriptions. The last one has resonated with me as of late. We are ambassadors for Christ. The immediate context illuminates the simplicity of Christian identity.
Therefore, if anyone is in Christ, he is a new creation. The old has passed away; behold, the new has come. All this is from God, who through Christ reconciled us to himself and gave us the ministry of reconciliation; that is, in Christ, God was reconciling the world to himself, not counting their trespasses against them, and entrusting to us the message of reconciliation. Therefore, we are ambassadors for Christ, God making his appeal through us. We implore you on behalf of Christ, be reconciled to God. For our sake he made him to be sin who knew no sin, so that in him we might become the righteousness of God.

-2 Corinthians 5:17-21 (ESV)
Our identity as believers consists in Christ. The Gospel permeates every aspect of our being so that we might become the righteousness of God in him. It is beautiful to study theology. It is good to know your convictions. But it is Christ that we must know and by whom we must be known.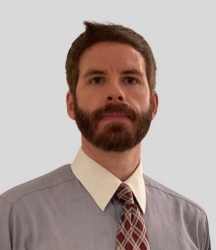 Latest posts by Chris Dunn
(see all)