Overview
In episode 39, we kick things off by responding to six clips from Soteriology 101's recent rebuttal to our review of the Ask a Millennial Christian Podcast's debate on total depravity.
Next, we take a look at an interesting exchange between Kat Timpf and Dave Navarro regarding agnostics, bereavement, and spirituality in general. We look at the parallels between their experience of spiritual compared to that of many who call themselves Christians.
In our #Uncredible segment we discuss Presuppositional Apologetics with Calvinist Chewbacca. We also get a glimpse of an upcoming podcast that he and Calvinist Daredevil plan to put together called "Anons Assemble."
In our main topic, we discuss the problem of Ageism, how it's holding back society as a whole, and how Millennials can avoid making a similar mistake when power, in time, comes to them.
Links from Episode 39
Soteriology 101 Response
Kat Timpf Show
Apologia Radio
How to Answer the Fool
Debating DillaHunty
Bahnsen Conference Debate
Anons Assemble
Calvinist Chewbacca
Berean Daredevil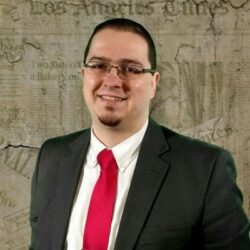 Latest posts by Jeremy Lundmark
(see all)